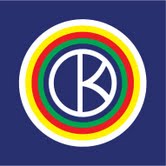 Visited 351902 times
| | |
| --- | --- |
| My Profile | |

---

Which mammal does not jump?

Answer: elephant

Elephants walk at 40 km/h. Not only are they the fastest walking animal on earth, they are also one of the most caring.

We are unlike other agents who will jump from one property to another. Just like a mother elephant will look after her baby elephant and protect if from predators until it matures. Likewise, we will walk with you through the entire property sales/buy/lease process until completion and we will not jump ship.

We cover a great area so that you get the best result just like an elephant would for the best interest of their offsprings. We have a comprehensive database of all property transactions as well as all the current sellers in your vicinity. Therefore, I can advise you on what is a good selling price and identify good buys too. You can thrust us with our elephant strategy that your property will be in good hands.

Let us walk you through the whole process and take undivided care of your property and your interest till completion and beyond. Do not end up with a 'jumpy' agent.

Give us a call to try out our quality real estate services now!